On Accepting Cassandra
Literacy, Mood Stabilizers, and Sanity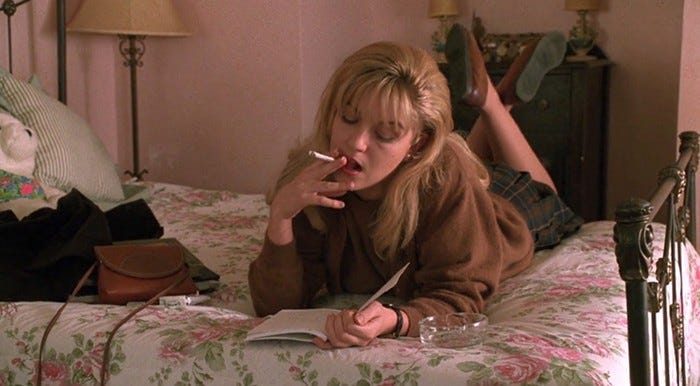 It's been a little while since I updated this newsletter. I've been working on some other writing projects, like my second novel and some stories, and so nonfiction has been a bit on the backburner. I also went through a pretty bad depression, which this essay somewhat addresses. Luckily, I have other essays for this blog currently in the works, so there will be less time between posts going forward (hopefully). This essay is a bit strange but I figured I would get it into the world instead of letting it sit on my hard drive with the other 100,000 words of unpublished work I have. Twin Peaks and kinky sex are getting me through this pandemic. What's helping you? I'd love to hear, please reach out. Thanks again for reading. Fire walk with me. <3
---
When I was an early teen, there was a common script that used to play out between my dad and I. He would come to me, either ranting or asking advice on something; maybe a mundane topic such as a household appliance, sometimes it could even be as adult as financial or life advice, sometimes as huge as moving in with a woman who had just ended an engagement with him. I would break my ever-present silence, giving my honest and blunt input on the situation. Then my father would go out and do the exact opposite. 
When the situation had run its course and it was clear that my advice had been the correct choice, my dad would later come to me, laughing, and tell me that I had been right. Frequently, he would bring this up in conversation, a punchline to the joke of his own ineptitude, expecting me to laugh along with him. I would grit my teeth through it all, knowing that to speak was to be flagrantly ignored, spat at. A smart girl, wise beyond her years, who could tell the future but no one would believe. I wore her character well. 
The cycle would repeat, until finally I moved out. It was such a sore spot for me that, for quite a while, I had a boundary that I didn't give advice to people, because in my experience, they only asked my advice so that they could have a standard by which to rebel against. I know, because I've been that person. Sometimes, I still regrettably am that person.
It is said that the legendary Cassandra was cursed by Apollo for rejecting his sexual advances but accepting his gifts (a timeless misogynistic myth). Though she could view the future, no one believed her. She could even seen her own death, but could do nothing to prevent it. Her gift was a pleasure and an undoing. Her own madness and murder waited patiently outside her window. I'm sure she wondered, during those times, if her gift was even any gift at all. 
***
I first took lithium a few days before Thanksgiving. I had been on suicide watch, staying at a friend's house for a few days—mandatory orders from my therapist, who facilitated the arrangement. Besides some deserts, we had an all vegan dinner, listening to music all day as we cooked and swapping stories about working as a book buyer in used book stores. 
As the nights went on and the lithium absorbed into a standing equilibrium in my bloodstream, the days grew manageable. I remember waking up one morning and seeing clear patterns in the world that I'd never felt before. My body floated away from being stressfully stuck in rooms, conversations, and my own thoughts. It didn't hurt to be alive. Things came in more clearly, less domineering and resentful, the way my bipolar brain had always read them.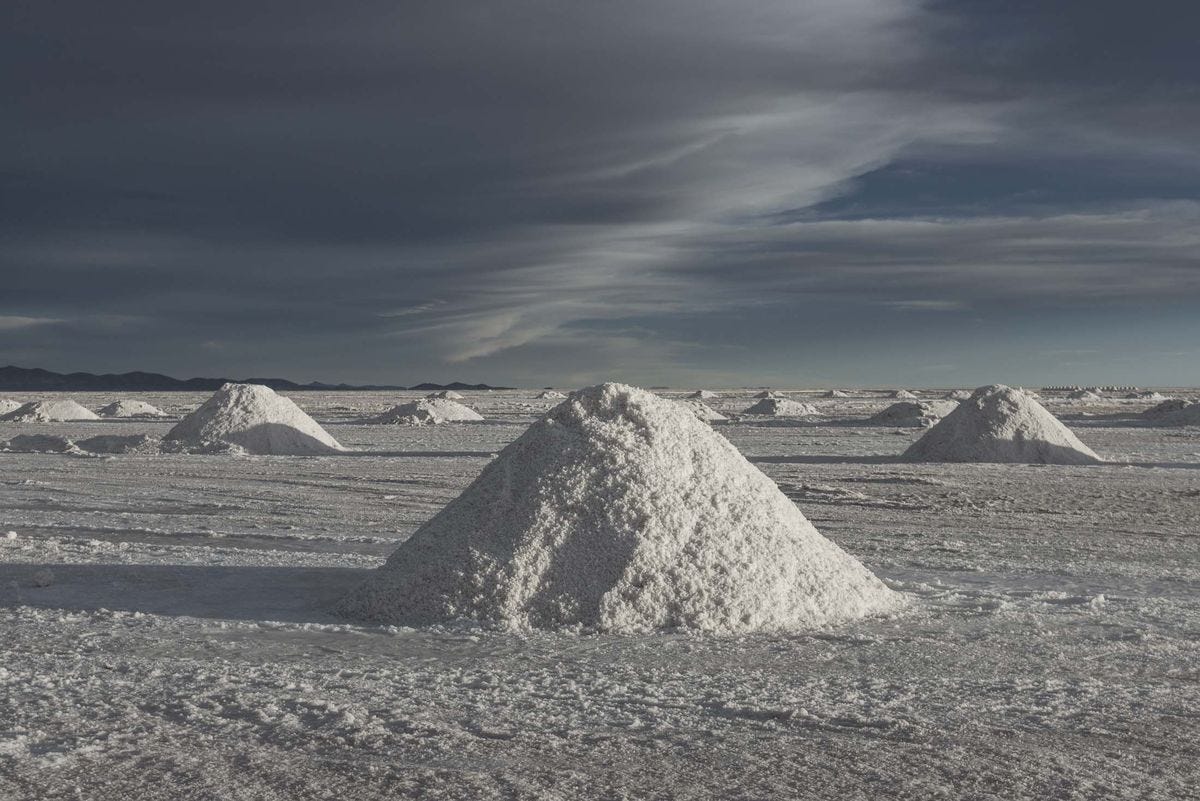 Coincidentally, that week on suicide watch and a single pill had brought me down back to a reality I hadn't known since my early teens, back before my emotional oscillations started. So I was healed, right? Case closed, pop the bottles of sparkling water for us recovering alcoholics, close curtain. Right?
***
I don't know when exactly I realized I couldn't read.
If you have known me for any length of time, you will know I am a voracious reader. The past few years, I would read over a hundred books a year, paging through them on the subway, on my lunch break, before bed, in the mornings instead of eating breakfast, on my days off, even neglecting vital self-care duties and chores to do so. For the longest time, I couldn't write my own fiction, not because I didn't have the ideas or the time, but because I couldn't stop compulsively reading. 
The furthest I can trace my trouble reading back to was when I was in the hospital a month before thanksgiving, being treated for a bipolar breakdown. I had read close to ten books in fourteen days. I lost all emotions, became obsessed with the spirit of David Bowie, dyed my hair a frizzy red. 
When Cayetana came to visit, the first thing I requested was she bring me was a copy of Sylvia Plath's The Bell Jar (melodramatic, I know). I was convinced I was going to become a Sylvia Plath scholar and drown myself in her poetry. Luckily, Cayetana was also kind enough to bring a vegan burrito and some socks for me, two necessities at the time.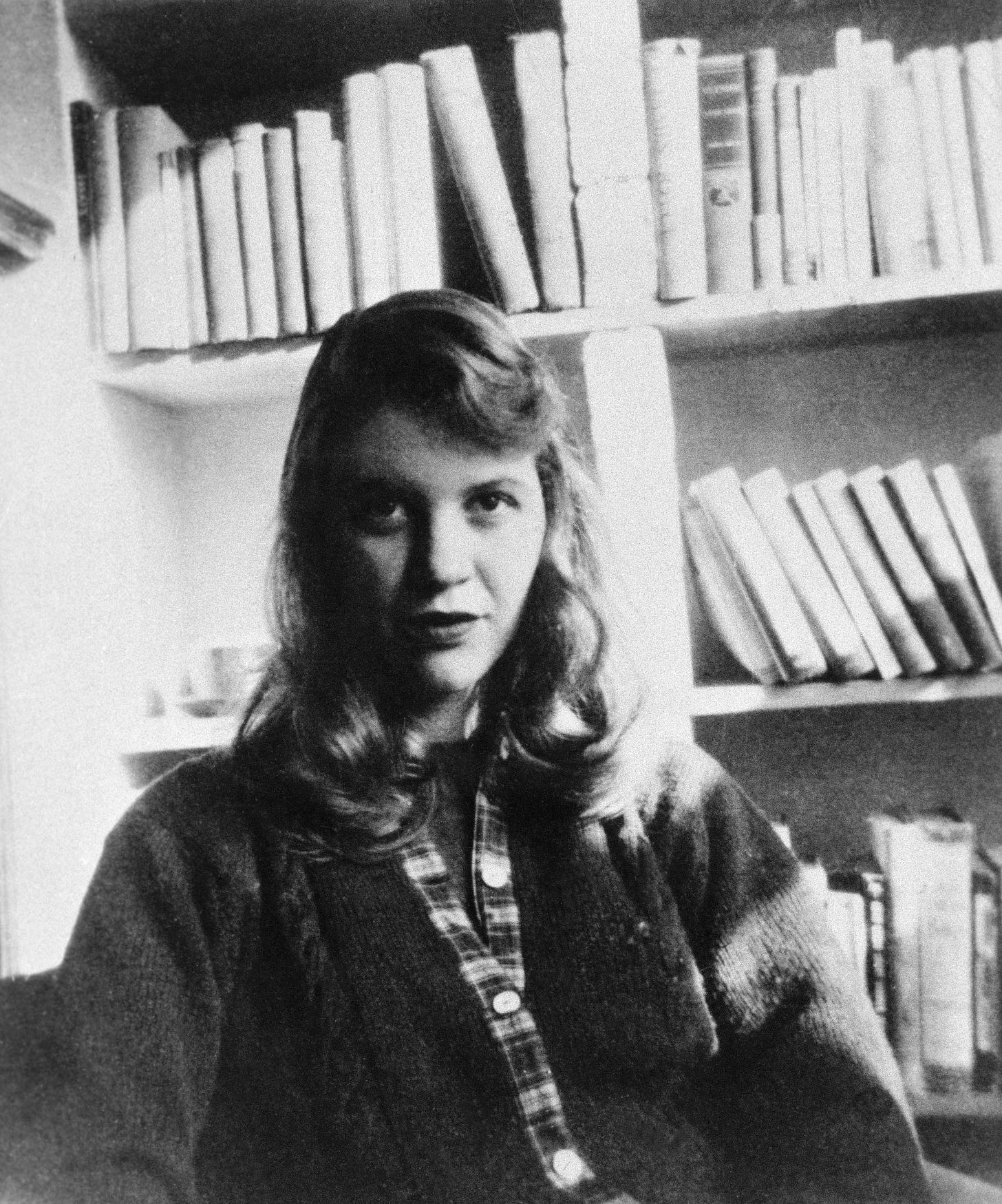 I had read the Bell Jar more than once, but something was different. I would only be able to read a page before I had to jog around my room or go walk circles in the ward. I would be in the middle of Plath's sexy rigor mortis prose, then suddenly find myself staring at the disgusting walls, which I recently described to the girl I'm dating as "the most torturous yellow you will ever see." At one point, my therapist came to visit me, and tried to get me to do a crossword with her, but I kept running circles around the table. She told me I was suffering from Akithesia, a side effect of risperdal, an anti-psychotic they had prescribed me. 
It had been my second time in a mental health facility, and I knew the drill: take your medications, no matter what. Don't protest. And so, as I was prescribed depakote, I stayed on risperdal, a drug which was making me crazy. I read the Bell Jar in two-hundred sittings, and did the same for a psychological study on bipolar writers, a book on somatics, and a book on zen buddhism. Pausing every few minutes was a brutal way to read. I don't recommend it.
When I got out of the hospital, I was so busy that I didn't have much time to read. I immediately stopped risperdal, and began lithium soon after. I was going to meetings, making more plans with friends than ever, working on my writing, preparing for the holidays and my birthday. The elation of recovery was pushing me out of my books and into the world. Then the new year came, and by February 1st, I hadn't read a single book. I kept trying and then re-shelving them, halfway read. Something was wrong. 
***
In her landmark autobiography An Unquiet Mind, the bipolar psychiatrist Kay Redfield Jamison confesses the ups and downs of living with bipolar disorder, as well as her life's salvation with lithium. In it, she details the tradeoffs of her medication regiment, recalling, "Reading, which had been at the heart of my intellectual and emotional existence, was suddenly beyond my grasp. I was used to reading three or four books a week; now it was impossible. I did not read a serious work of literature or nonfiction, cover to cover, for more than ten years."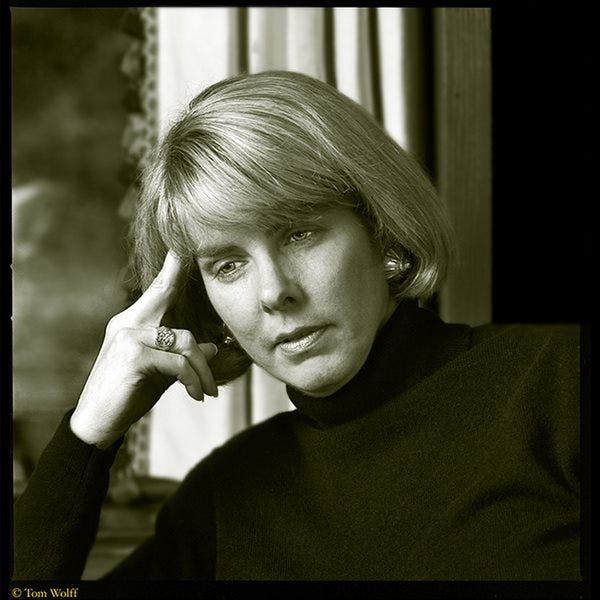 I wondered what my life would be like in ten years, if I hadn't read a single book. How I'd feel as empty as a murder victim. Would I even be the same person? What exactly had I given up to be healthy? What deal with the Devil had I made, and why had she forsaken me so? I was worried that I had attained the gift of a healthy mind in exchange for the person I was before. That my gift had come with a curse. 
Luckily, when I was diagnosed with bipolar disorder, I read a bunch of bipolar memoirs, and so I had a well-rounded idea of what meds can do. Depakote has a reputation for being sluggish, drowsy, and disorienting. I talked it over with my therapist and psychiatrist, and we took a chance by taking me off of it. Almost the next day, I stopped sleeping all day, I held better concentration in conversations, and in the most important experiment, I was able to take a bath and get through a few chapters of a book I hadn't been able to pay attention to. If it didn't work, and the problem was my life-saving lithium, I don't know what I would've done. 
***
Currently, I can read, though it is much different than it used to be. 
Before, I used to read in long sprints, each word falling over the next as I raced to the end. Sometimes I didn't internalize what I'd read, but I read it. I would read four books at the same time, switching between them as the morning hours surface and I convinced myself I was a person who didn't need sleep. 
Now, I usually read 10-20 pages at a time. I don't feel much of an anxious urge to run to the end. My days of reading so obsessively are over. However, I feel more balanced in my immersion, and feel I can better comprehend what I'm reading. 
Funny enough, for many years I have shied away from movies. Now, I love to view films and TV shows alone in my spare time, and actively seek it out with friends and lovers. Instead of feeling the anxiety of having to sit for 2+ hours, I feel a comfort in the contained low-energy of visual media. It's been an unexpected sea-change, but I have finally seen movies I've been putting off seeing for fifteen years. 
It is only now that I have adjusted to my new eyes and mind that I feel I can weather the shame of admitting my current trouble with reading comprehension publicly. I built a whole internet persona around my bookish demeanor and aspirations. It feels naked to write about this publicly, and not the fun kind of naked. 
What does it mean to trade the comfort of a chaotic life for the safety of a sane one? If sanity isn't a loss, why can it feel so much like one? So far, I have been lucky enough to not lose too much of myself along the way or recovery, but no one knows what the future holds. I am grateful for my health, but have learned that once peace is attained, it doesn't mean it will last forever. That the gift of my sanity can sometimes cause unexpected reactions down the road. I hope to lead against them with grace, serenity, and patience.