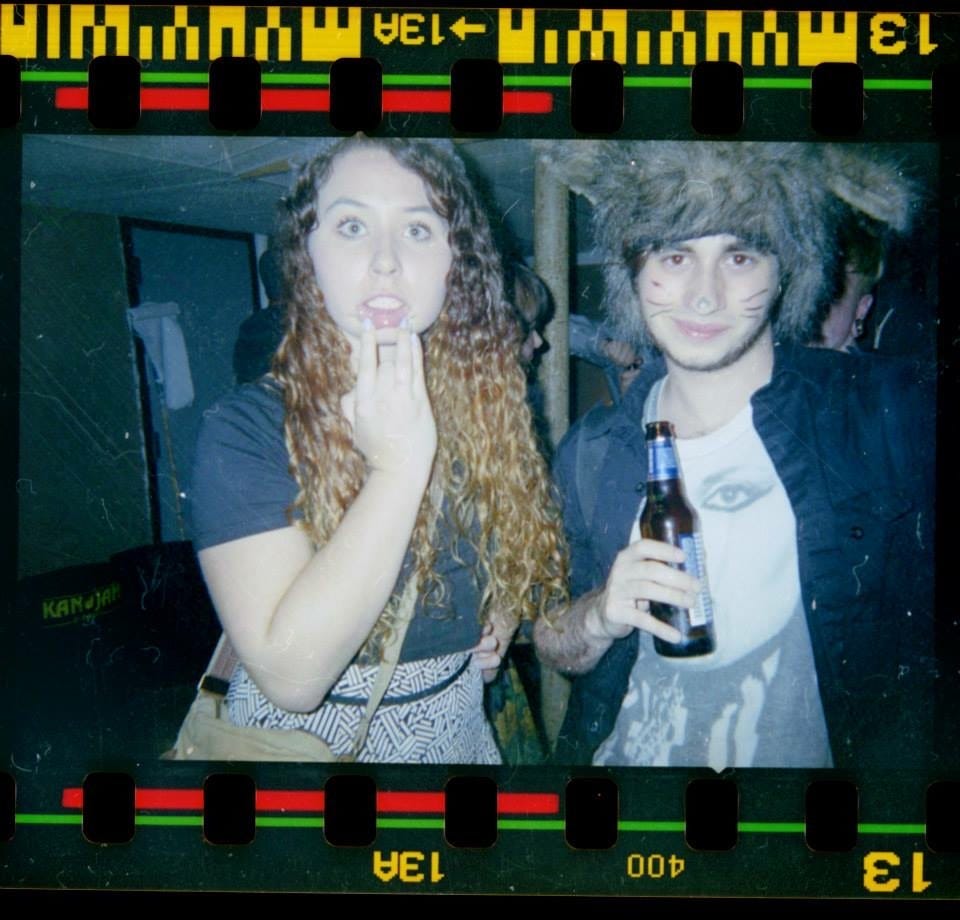 If you are reading this on May 26th, 2020, then I have been sober for exactly two years now. It's funny, the past two years without alcohol have felt like so much longer, if not because I've quite literally stepped out of one skin of existence and into another, then because I have been able to actually live without being drunk for the first time in so long. The world still seems so fresh to me. The sheet music of adulthood is a peculiar journey to someone who ran away from the responsibility of being a fully-actualized human for so long. 
While I had taken a few sips of beer and wine coolers in my younger years, I was actually pretty staunchly against drugs or drinking. I was very much a Minor Threat kind of straight edge punk, taking pride in the fact that I was rebelling against the drunk lives of the popular rich kids whose flashy families lived down by the water and owned boats and took frequent vacations all over the world.
I took my first real drink at a house party during my junior year of high school. My mom had just died a few months prior. My dad wasn't staying in our house, instead opting to sleep at his girlfriend's every night, and so I was living in a home as empty as myself. I took a beer in my hand that night because I wanted friends, I wanted comfort. The thing about alcohol is that it really does have this warmth to it, a calming sedation that numbs the body and mind in stupidity. What that calm feeling doesn't tell you is how quickly things will get completely out of control. In a few months, I was a full blown alcoholic, chasing my next fixes and radically altering all of my planned paths in life to center alcohol. 
I don't have artistic feats from my college years. I don't have good grades, or fancy internships, or even a degree. I have no memory for the better part of 8 years. Almost a whole decade, wiped from existence. But it did happen; I just wasn't there. I have very few friends left from that time, having since outgrown the alcoholics who helped me keep my glass full. I don't have any morals or life lessons from that time period. The one thing I have is the few drinking stories I can remember, as one drunk night at a stranger's house or a bar bled into the next like a bleached roll of film.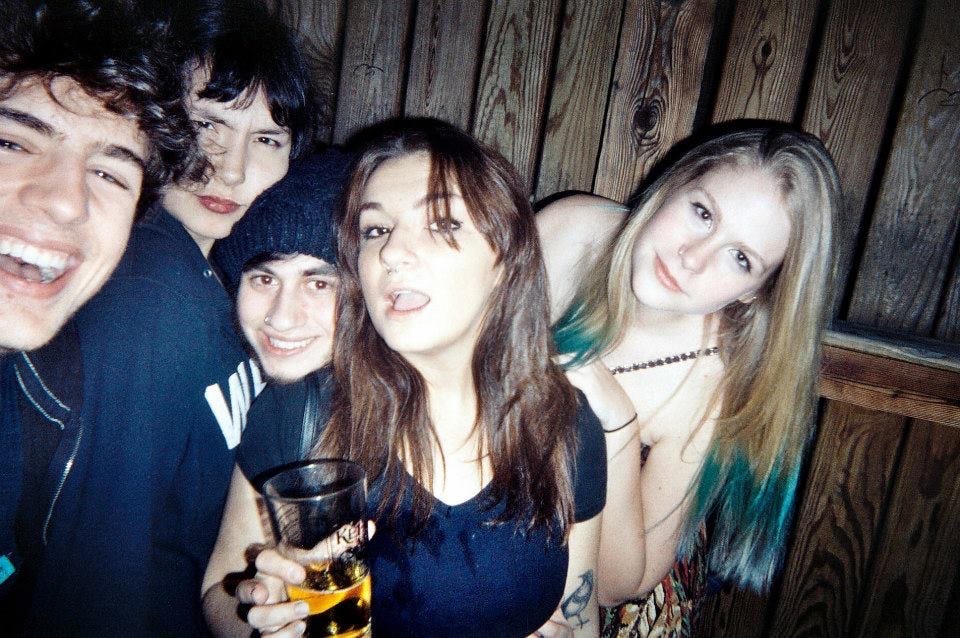 It's funny, I was very much a bipolar drunk. I either couldn't stop smiling and laughing, to the point of silly and pathetic caricature, or I would become dissociatively depressed, breaking out into dramatic tears or leaving a party alone without telling anyone, because I didn't think I deserved to be around people and was better off killing myself. There was no middle path. 
When I went out drinking, I used to carry around a bottle of whiskey at all times. I would throw back at least 10-15 shots a night. After a while, carrying around shot glasses seemed extra, and so I turned to just chugging a bottle of Jack Daniels like a seltzer. In the depressing upstate winters, the whiskey kept me warm.
One time, I woke up in a random bed during a house party. I jolted up in a fit of purpose, knowing I had to leave immediately. I sprinted out of the room and immediately fell down a bunch of stairs, busted my tailbone, and crushed a bunch of shot glasses I had in my messenger bag. I then stumbled out of the front door and vomited all over the lawn, the shame of my bile steaming into the cold December air. 
I've woken up in puddles of my own vomit, I've fallen into water-filled ditches on the sides of busy highways, I've hurt myself and others with my recklessness.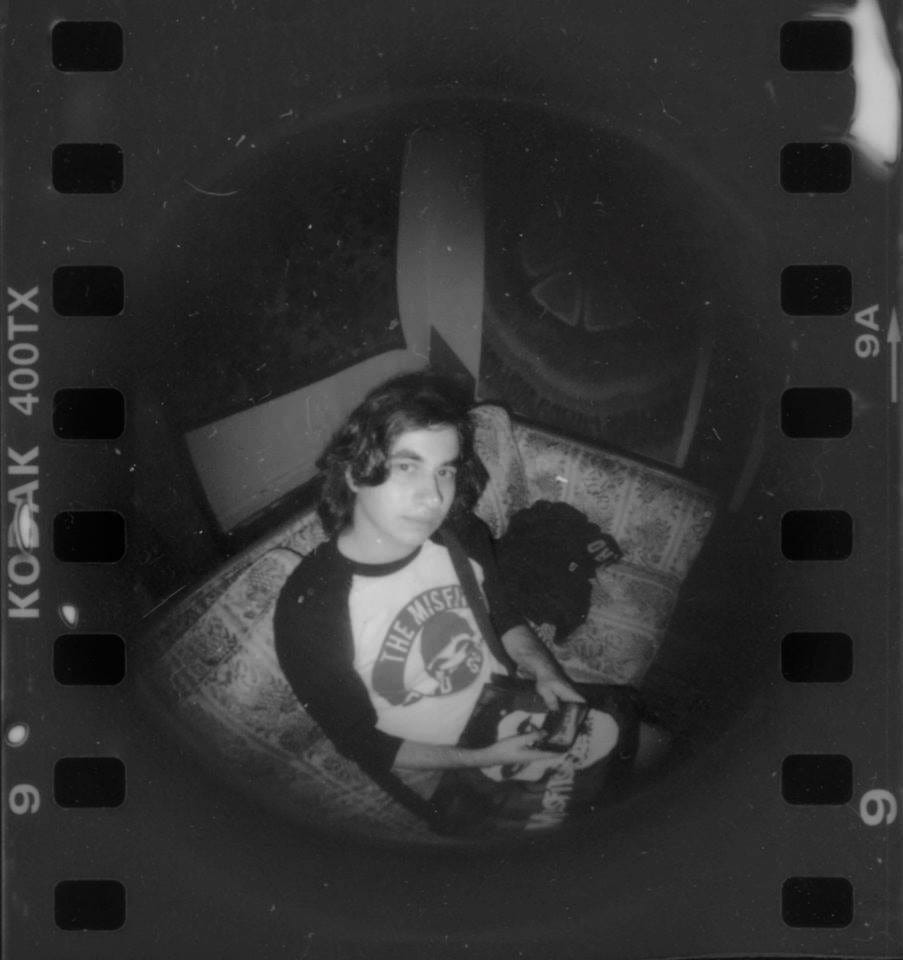 I had never thought of myself as being dependent. I have always done most things on my own terms, or at least, I thought I did. I was very emotionally reliant as a child, craving validation and companionship that never came. To overcompensate later in life, I put up a very hard wall, and didn't let anyone in. So much so that I led a double life one of a girl online, one of a dissociated drunk boy in real life. 
The truth of the matter is that I have struggled with the sins of dependency since before I was even drinking. Having grown up with no sense of self-esteem or self-worth, as a teen I used other people's approval to provide a phantom sense of meaning and worth to my existence, all without making it visibly obvious to the people around me. The battles raged inside my head. I chased subtle affirmations from the words and gestures of others, not from inside myself the way healthy senses of self are formed. I sought the external pride my family didn't have for the person I became. 
Emotional dependency is not all that different from the physical dependency of needing someone to take care of your alcoholic self, or the chemical dependency of addiction—they tend to be clustered in the same psychological categories. I would get drunk and let my emotions run absolutely wild, burdening my friends with their difficult downfall. When I wasn't drunk, I would rely on other people to feel my emotions for me. Both were habits that persisted even after I got sober. 
I am very much a quote unquote "free spirit," by which I mean, I don't take kindly to other people taking control of me, or telling me what to do. I thought that meant I could never be dependent. I made all my decisions for myself, right?
The thing is, I would make subconscious decisions based on others, seeking their approval through the subtlest of my actions.
Perhaps one of the most useful things I have learned in my recovery for both mental health and my alcoholism is that nobody wants to hear your endless grief, and that stewing in the history of that grief is only a selfish kind of mental masturbation.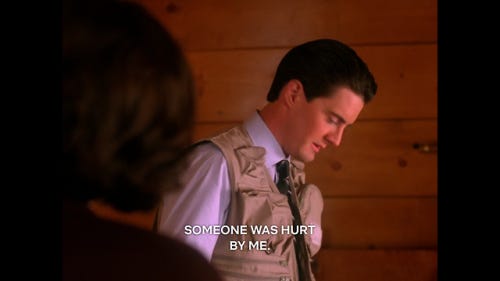 The thing is, quitting drinking isn't the final step towards actualization. In fact, it's not even step one; it's step zero. I thought I could wake up one day and quit drinking, and have it all behind me, and I kind of did. But eight years is a long time of learning ways to subtly kill yourself. My hubris led me to think I came into my sobriety perfect. That I hadn't missed out on so many years of important development—but I did, I came out the other end the same cowering teenager I had left behind so many years previously. 
Learning not just how to live without alcohol, but to negate the things alcohol had done to me—that was the true key to living an actualized, happy life. 
It is commonly said that the first step towards accountability is an admission of harm. Without that self-awareness, without that desire for humility, the other steps toward accountability can't happen. Alcoholics fundamentally can't achieve that first step, because they are either drunk—a state which negates self-awareness and self-reflection—or pre-occupied with procuring the means to their next drunk. 
The typical insecure alcoholic-brain response to the everyday hardships of being human is to constantly ask, "Why me? Why me?" In the spaces I frequent, we call this "poor me-ism." It's a way of sidestepping blame or autonomy, and shifting the narrative from a community, world view to a selfish centering of dead-end emotions. That self-serving solipsism only alienates, and breeds the proliferation of preventable misfortunate and pain. It is an anti-growth.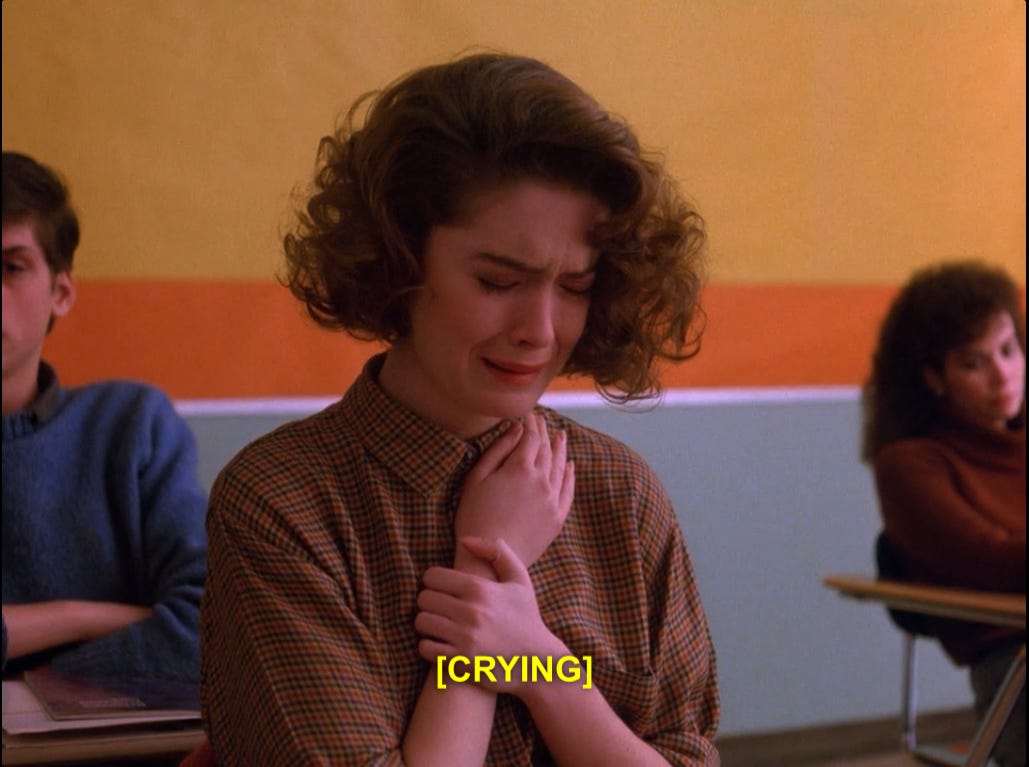 The worst thing I have ever done in my life was a repeatable offense. I used to drink and drive, almost every single night. I would get behind the wheel, plastered out of my mind, and rationalize it with horrific statements like "I'm a good driver", "I didn't drink that much", or "I know how to avoid the cops". I was driving at night around the narrow, steep curves of the northern shore of Long Island and the hills of upstate New York. It is pure fucking luck that I did not kill anyone, or myself. I got behind that wheel hundreds of times. That's a lot of evil, it's a lot of regret, and it's a lot to make amends for. I can't make amends if I don't talk about it, and while most people in my life know some version of it, this is the first time I've discussed it in my writing. 
My last drink, I was on a family vacation for the first time in 15 years or longer. Old family dynamics popped up quickly. My dad was his angry, tempestuous self. My dad did unspeakable things I won't talk about here (wait for my third novel for that). I had even taken the chance to see some relatives I hadn't seen in a while, to try and mend the relationship, and the first thing they did was greet me with a petty backhanded quip. We went out to a kitschy Mexican restaurant with them, and I proceeded to order giant margaritas along with my sister. Couples at the table bickered at each other's throats, as is usual in my family. After the dinner in the parking lot, my sister drunkenly apologized for how weird our family was. In my hotel room, I went to bed with the spins. I woke up the next morning with a terrible hangover. I couldn't even eat breakfast the next morning. It was a particularly bad night of drinking. 
I got back from that strange vacation confused. I had drank that night to quell the familial discomfort, a common occurrence for the few family gatherings I attended a year. I was drinking to repress, as I had always done. 
It took me a few weeks of confusion to realize that while I had been easing off on drinking in the past year, I had found myself with no desire to drink anymore. One morning, I woke up, looked at the ceiling, and knew that I had taken my last drink. I don't know how it happened so casually, it just did.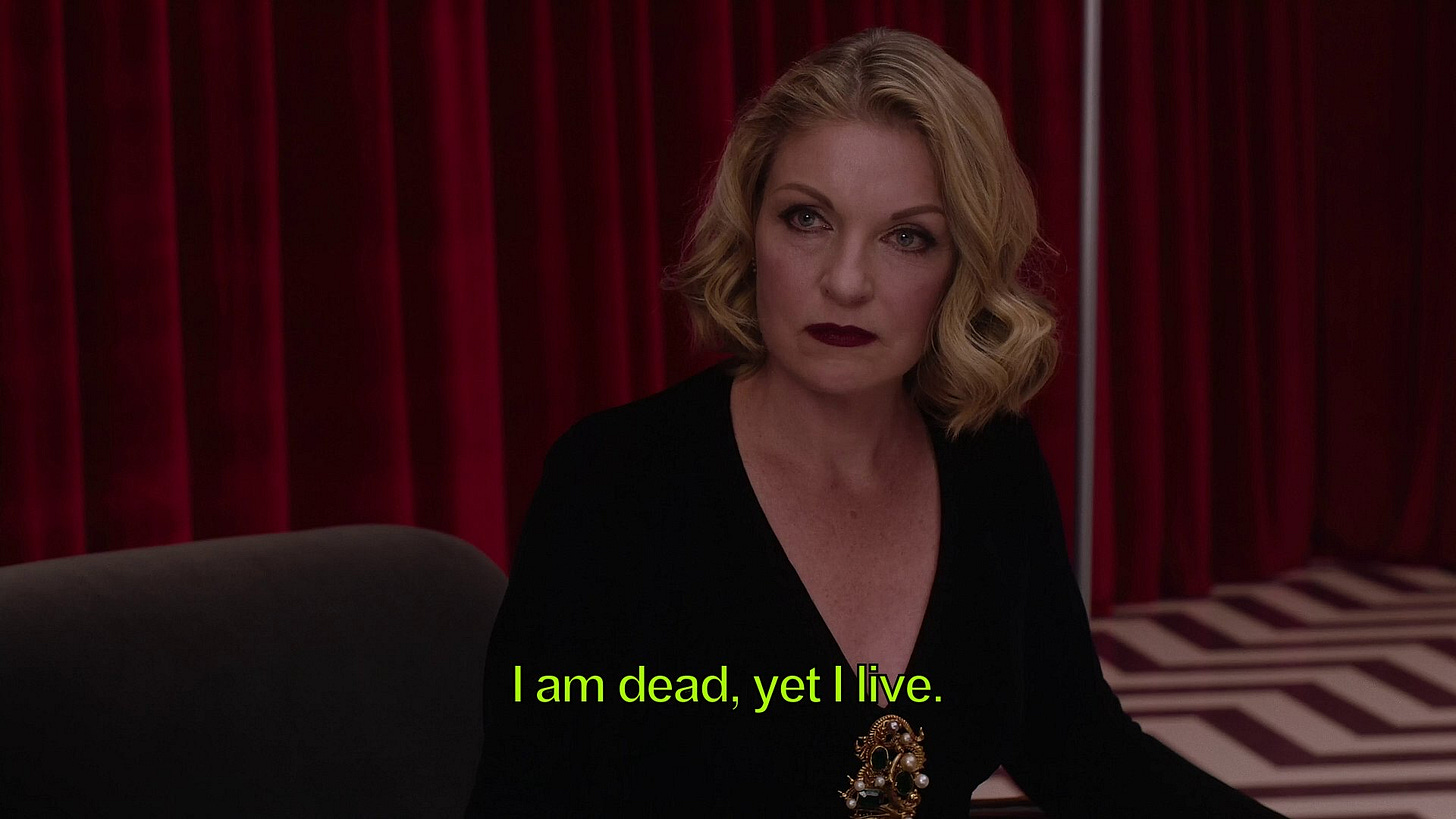 This has been a hard essay to write, not because I've never thought about these things, but because we are not usually socialized to confess our wrongdoings and character defects publicly. The form of the modern personal essay typically takes the position of weaponizing our pain towards another person, painting ourselves as the perfect victim and the person who is responsible as the perfect villain. Nobody wants to read the words of a person who was blatantly wrong, the girl who lived as a mess. Nobody wants to incur the shame of public admission of such things—it's more comfortable to retain a victim-complex. It is much easier to sympathize with a first person narrative when the speaker seems morally correct. It's another thing to ask your dear reader, "please, can you help to bury this terrible part of me?"
In my present life, I've been learning in therapy to have a better sense of self, to craft my own sanctuary. My therapist helps me to look at the world from a more accepting lens, to see the world from other's perspective. She coaches me on how to reach out to and connect with people, to help them, to be involved in their lives. Recently, someone told me, "You're such a giving person." It blindsided me. No one had ever called me that before. The work I had been doing was materializing. The word for not changing is death, and I have changed my destiny. The only things I drink obsessively are seltzer and coffee.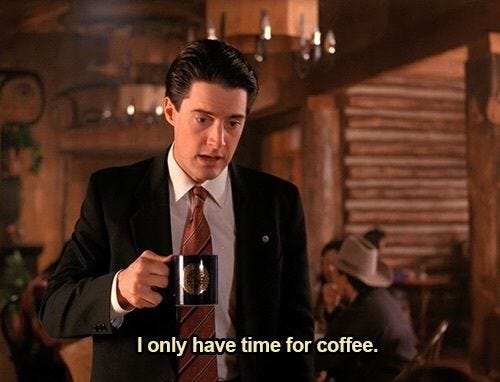 In support groups, I am constantly reminded to cease my self-aggrandizing self-loathing, that the Earth was not built for me. To appreciate the days I have. To let go of the soulful weight of grudges and anger and judgement. 
Thank you for reading this. My two year anniversary is shaping up to be a very good one. Sobriety has kept me happy, sobriety has given me my life back. Thank you for supporting me and sharing my work. Thank you for caring about me and my health. Thank you for supporting my recovery. Now please, won't you help to bury me?